What You Can Recycle
Nationwide Foam recycles all types of foam insulation board, roofing membrane and roofing ballast material.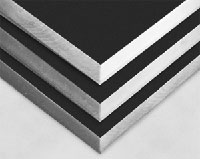 FOAM - We recycle all four (4) types of foam insulation board:
1) Expanded Polystyrene Beadboard Insulation (White)
2) Extruded Polystyrene Insulation (Blue, Green, Pink)
3) Poly Isocyanurate Foam Insulation (Yellow)
4) Composite Foam Insulation (Insulation with adhered concrete or fiberboard)
Click here for more information about Foam Insulation Board Recycling.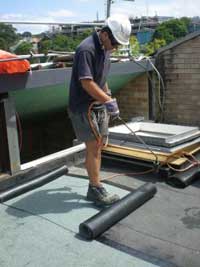 MEMBRANE - We recycle all three (3) types of roofing membrane:
1) EPDM Rubber Membrane
2) TPO Membrane
3) PVC Membrane
Click here for more information about Membrane Recycling.


OTHER - We recycle other unique re-roofing wastes:
1) Slate
2) Densdeck
Contact us at 888 820-2760, and we'll quote any jobsite in North America within 2 hours! Or if you prefer, click on Quick Quote.
Nationwide Foam will track all of the re-roofing material recycled from your job sites and will provide real time updates outlining the total number of pounds and square feet of material diverted from landfills.
Nationwide Foam's Recycling Recognition Program recognizes those professionals who recycle their roofing debris.
Customer Satisfaction
To insure customer satisfaction, Nationwide Foam Recycling sends a Field Representative to each job site to confirm that the foam removal and loading is proceeding smoothly.

The Field Representative also performs a basic inspection of the foam coming off the roof. This enables us, based upon the type of foam, to send the material to the appropriate Nationwide Foam Recycling destination facility for reprocessing.